Pascale's Pals
At the office you will see many pamphlets, posters and projects for "Pascale's Pals," which is a local nonprofit organization that we run out of the clinic.
Pascale's Pals
is an all volunteer organization that supports the children and families staying at the Women's & Children's Hospital in Columbia, Missouri. It was founded in 1995 by Dr. Carpentier in honor of her daughter and cancer survivor, Pascale White.
Our mission is to provide happiness to the children and ease the burden of the families during this time. It has always been our belief that happiness and health go hand-in-hand. The organization has continued for the past 20+ years to help benefit the children and families here in Columbia and the mid-Missouri region.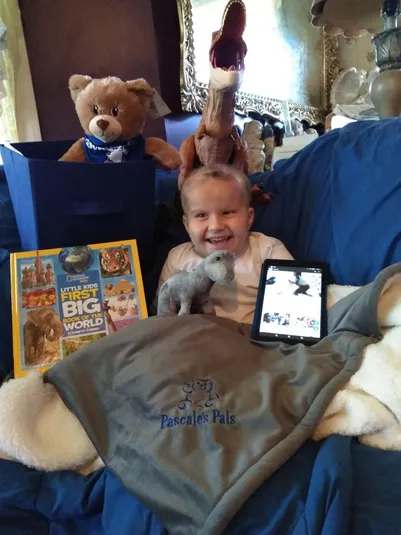 Along with a dedicated group from the community, all our doctors (Sylvie Carpentier, Matthew White, Monique White) volunteer to manage the organization. The clinic serves as the headquarters for Pascale's Pals, so you will often see baskets that are getting ready to go to the hospital or items that come in for the auction fundraiser in March. Each year, Pascale's Pals has many ongoing projects to help support the Women's and Children's Hospital. This includes providing baskets for newly diagnosed children, emergency funds for families, toys for kids with chronic disabilities and crafts/activities weekly at the hospital.