Dealing With Nerve Pain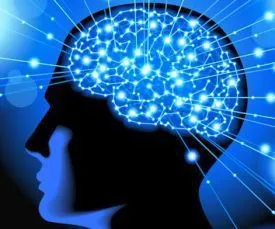 Your spine includes an incredibly complex network of nerves that originate in your brain, coursing their way downward through the spinal column and exiting at more than 60 different locations from the base of your skull all the way to the top of your lower back.
There are almost limitless ways for nerves to become damaged in your spinal column and other bony structures of your body, such as your wrists, shoulders, hips, knees, and ankles.
A general term for nerve disorders in the spine is "compressive neuropathy," which occurs when nerves in the spine are compressed. The nerves that exit the spinal canal become trapped, compressed, and swollen. A compressive neuropathy may cause pain to radiate from your buttocks all the way down to your ankles and toes.
Subluxations (misalignments in the vertebrae), genetic disorders, diseases such as osteoarthritis, and traumatic injuries are all leading causes of spinal nerve disorders. Bone spurs or herniated, ruptured or bulging vertebral discs, can also compress and damage a nerve.
Symptoms of nerve damage range from mild cases of numbness or weakness to severe cases of radiating or stabbing pain, fatigue, loss of motor control, difficulty walking, sitting or standing, and in the extreme, paralysis.
Moreover, if nerves in your spine become permanently damaged, you may experience long-term adverse health effects in other systems and organs in your body. A pinched or damaged nerve in your spine may lead to blurred vision or headaches, loss of hearing, slurred speech, and bowel and bladder problems, to name a few.
Here's a look at some common nerve disorders:
Carpal tunnel syndrome – Nerves also can become pinched in the carpal tunnel, a small area inside the wrist that provides a passage for finger flexor tendons and the median nerve.
Foraminal stenosis – A form of compressive neuropathy, foraminal stenosis is a nerve impingement in the lower back. Because lumbar stenosis almost always impinges the sciatic nerve, one or both of the legs can also be affected. Radiating pain or numbness in the legs, and sometimes the ankles, feet and toes, is common.
Peripheral neuropathy – A form of nerve degeneration that mainly affects the arms, hands, legs, and feet, peripheral neuropathy has been associated with poor nutrition and diabetes. Because peripheral neuropathy can cause nerve endings to deaden, people with this condition often report losing feeling in their fingertips and toes.
Sciatica – Sciatica is a condition in which the sciatic nerve is impaired. A bundle, or cable, of small nerves travels down the spine and into the pelvis area, where they come together to form the sciatic nerve. The sciatic nerve then branches off into each lower extremity, through the buttock and into the tops of the legs. People who have sciatica often complain of numbness or tingling in the feet or toes, or sharp stabbing pains in the buttocks or shooting down the backs of their legs.
Spinal infections – including spinal meningitis. Although rare, spinal infections have been linked to nerve disorders. As in any infection, the affected area of the spine may become swollen, causing pressure on spinal nerves. In addition, the infection, left untreated, could lead to an abscess and permanently damage soft tissues and nerve cells.
Piriformis syndrome – This is a condition caused by the sciatic nerve getting pinched as it exits the spinal column. (Sometimes, it can mimic the symptoms of sciatica.) The pinching is sometimes caused by muscle spasms. Piriformis syndrome sometimes causes pain along the back of the thigh to the knee, or loss of feeling in the soles of the feet.