Scoliosis Facts:
Scoliosis, a condition when there are abnormal curvature(s) in the spinal column, is the most common deformity of the spine in the world. 

Fast Facts:
Scoliosis affects 2-3% of the population and i

n the US alone, it affects 7 million individuals, or 1 in every 40 people. 

Every year 30,000 children at fitted for braces
Every year 38,000 undergo highly invasive spinal fusion surgery 
Girls are 8x more likely to have a curve that progresses and needs interventions.

There are various categories of scoliosis with regards to intervention, based on the extent of the curvature. 

To be classified as a true scoliosis curvature, the spine must be side-bent 

at least 10 degrees. 

In 85% of cases, the diagnosis is made to be "Idiopathic Adolescent Scoliosis." The term idiopathic implies there is no known case.  There is a genetic predisposition and there are environmental factors that influence its manifestation. 

Scoliosis can affect individuals at any age, but

 the most common age of onset is 10-15 years old. 

In the State of Missouri, school screenings are not conducted until 6

th

-8

th

grade. 
Common Signs:
Uneven shoulders, ribs, hips or waist 
Back pain
One shoulder blade sticking out
Rib hump present 
Discoloration or changes in texture in the skin that covers the spine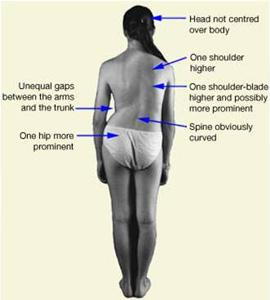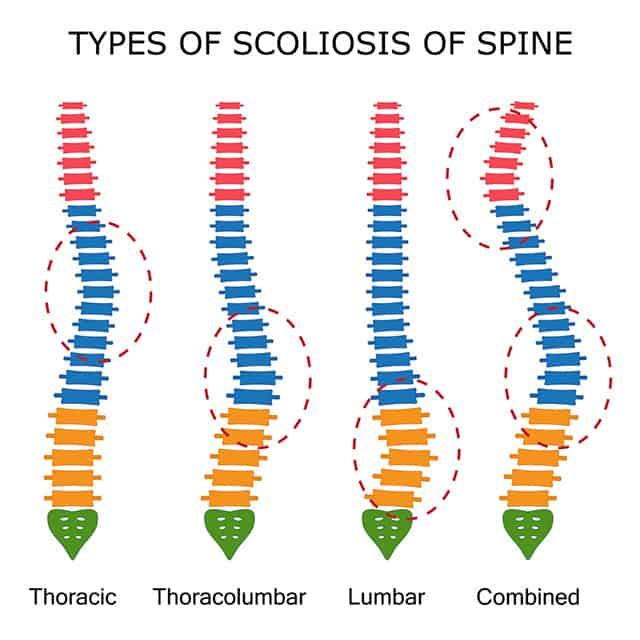 Early detection makes a significant difference when correcting curve with conservative means. If you are concerned your child may be developing a curve, please don't hesitate to schedule an evaluation with our doctors.   
Sources:
American Association of Neurological Surgeons